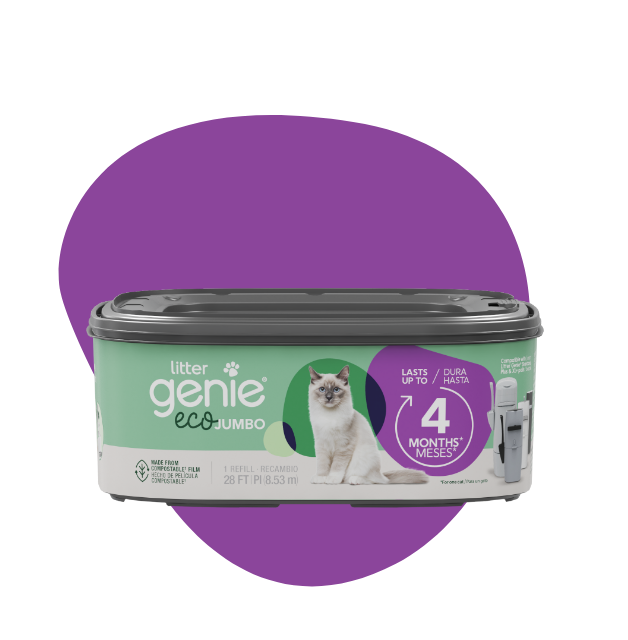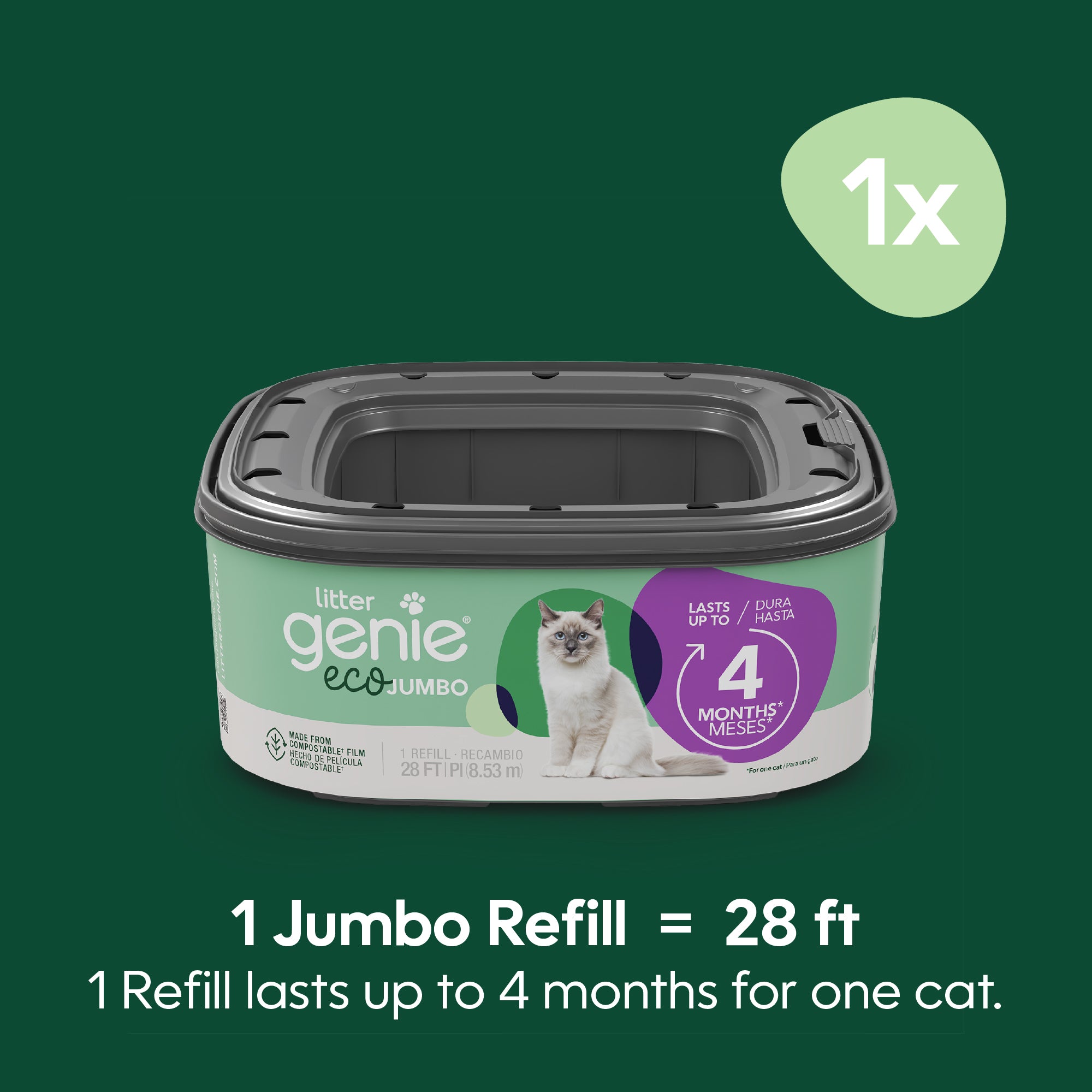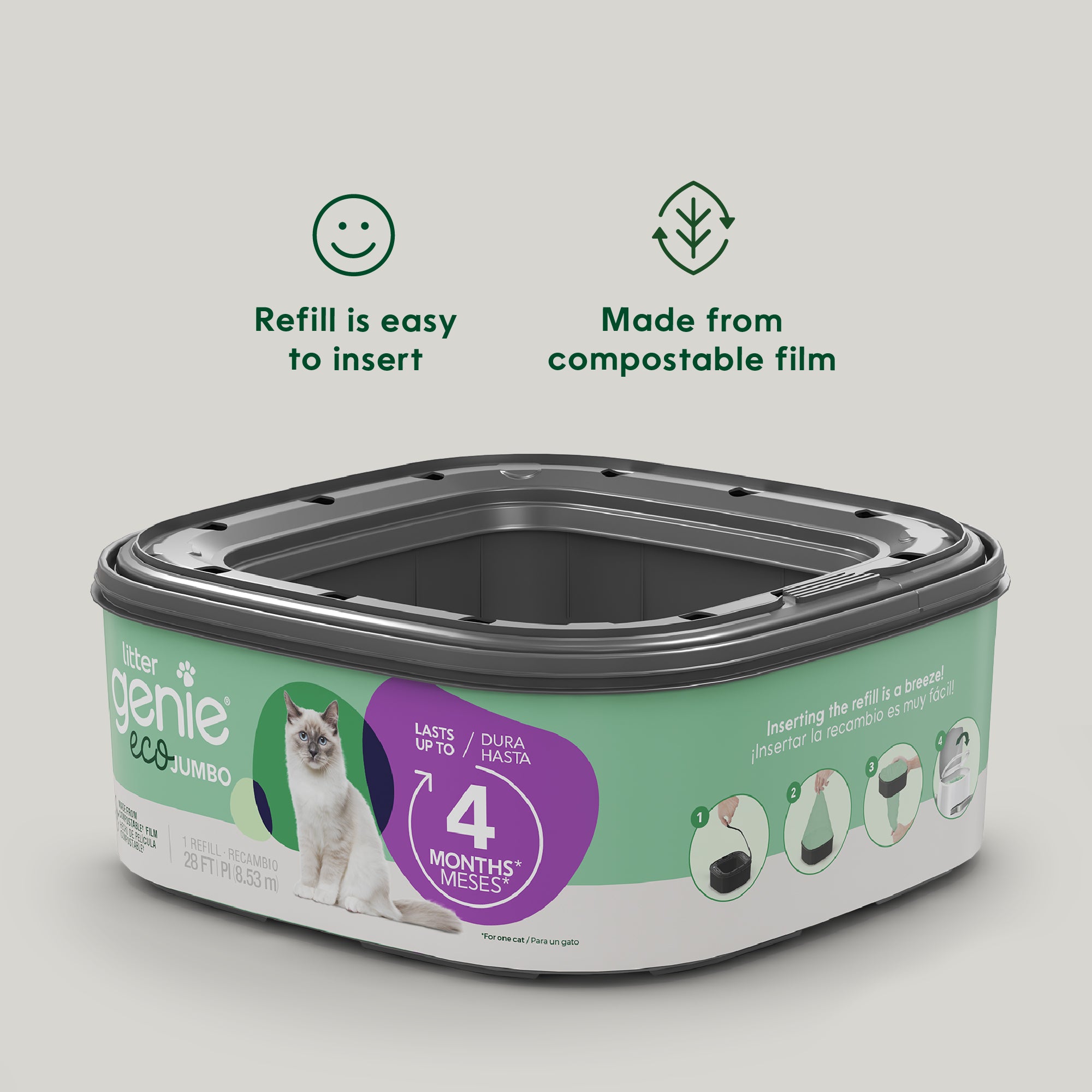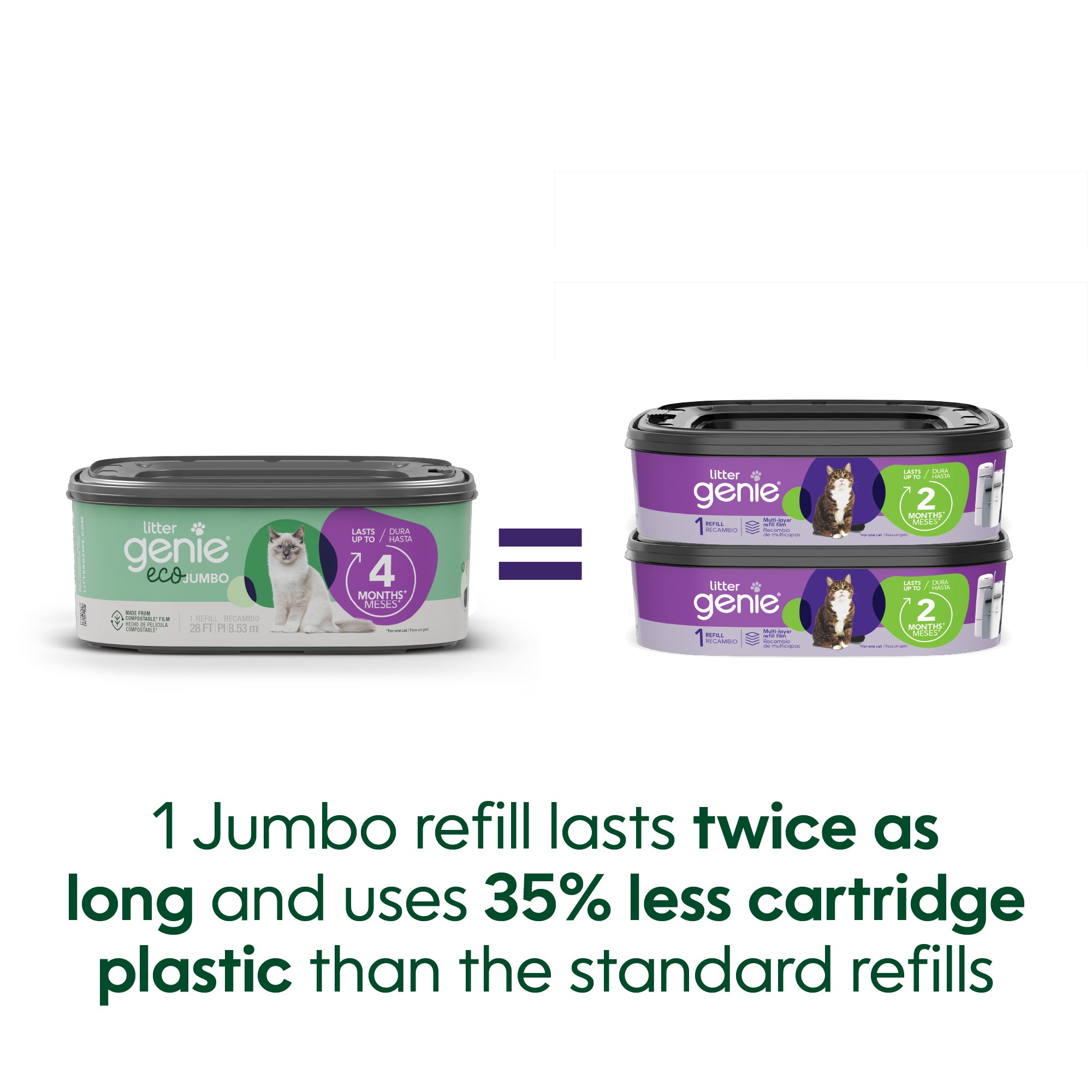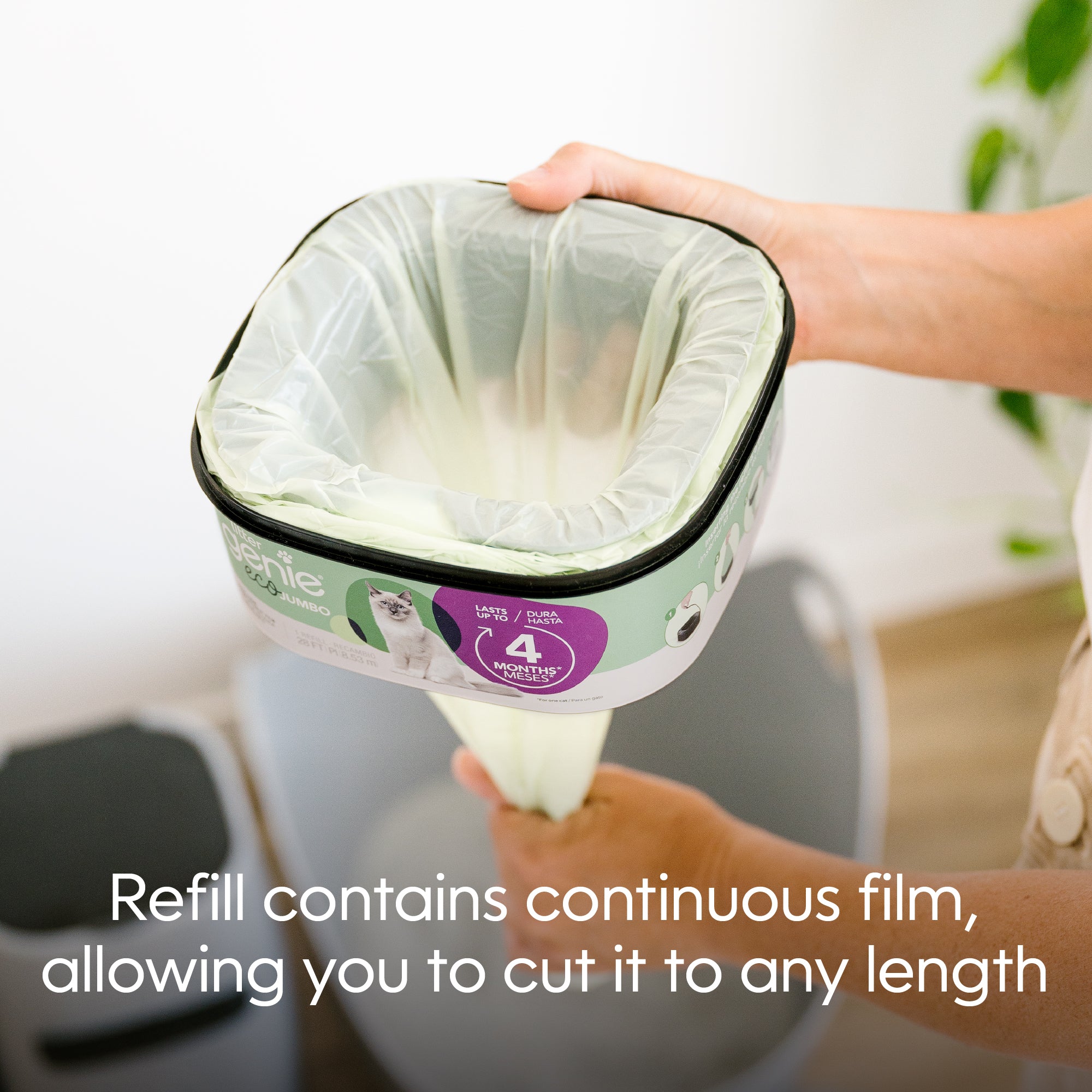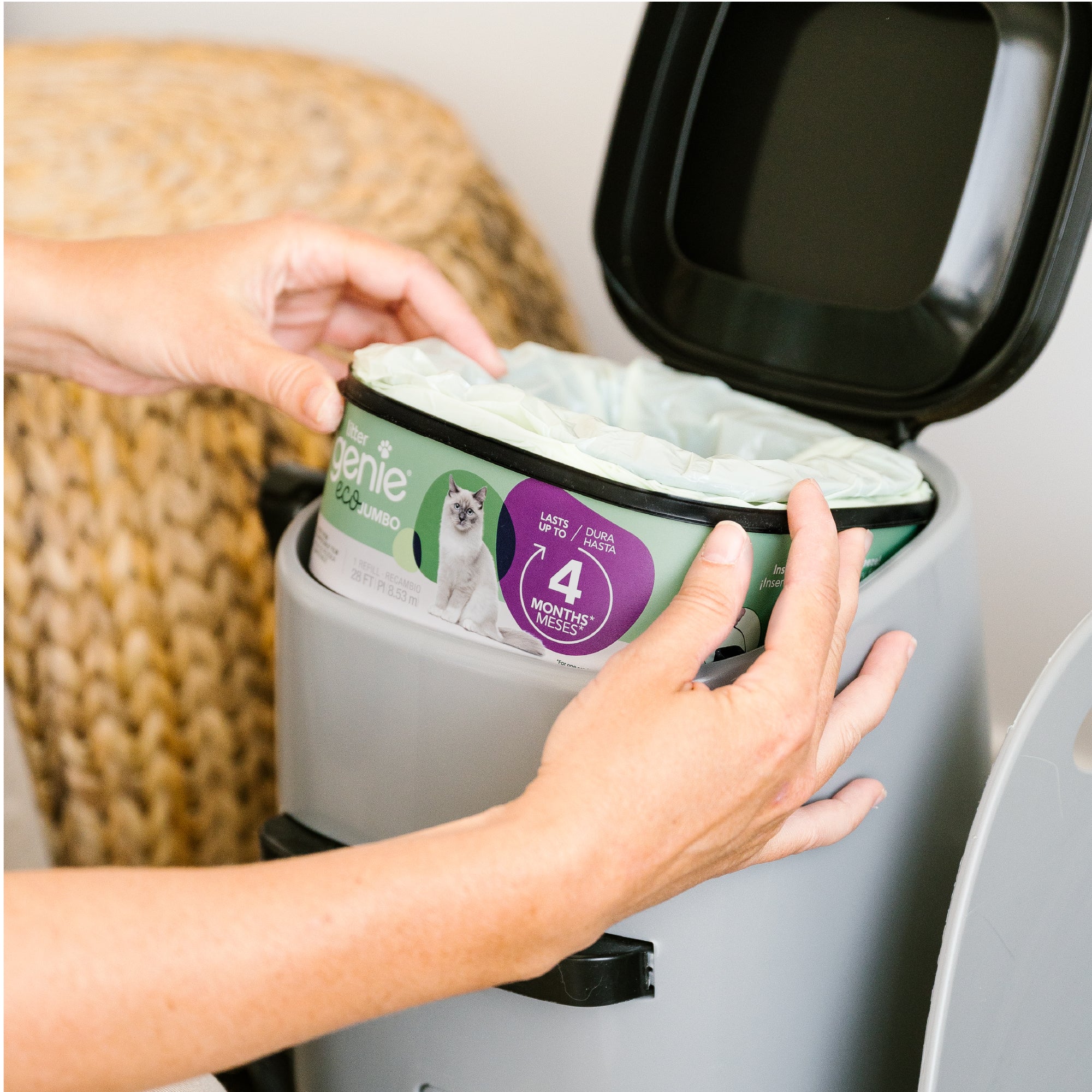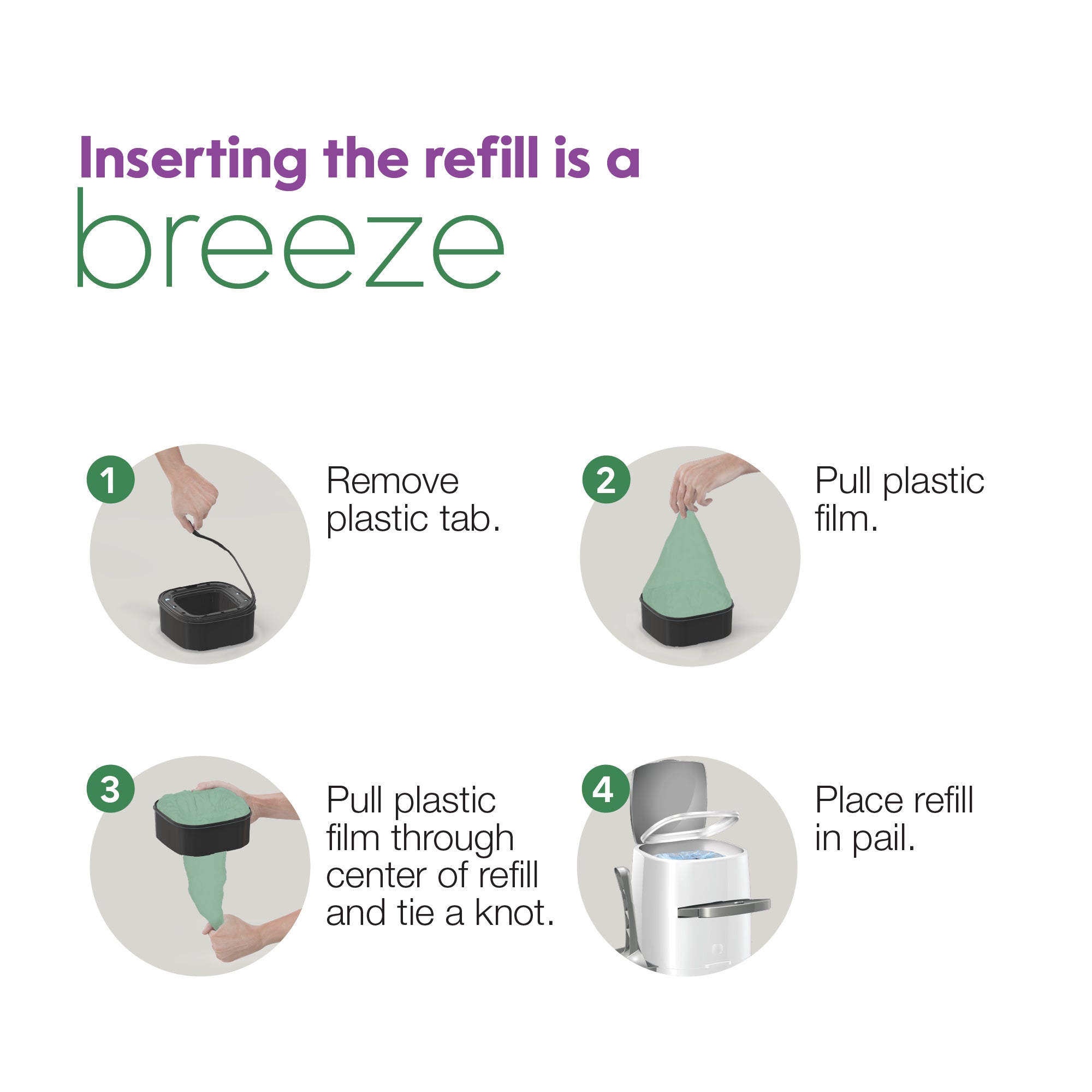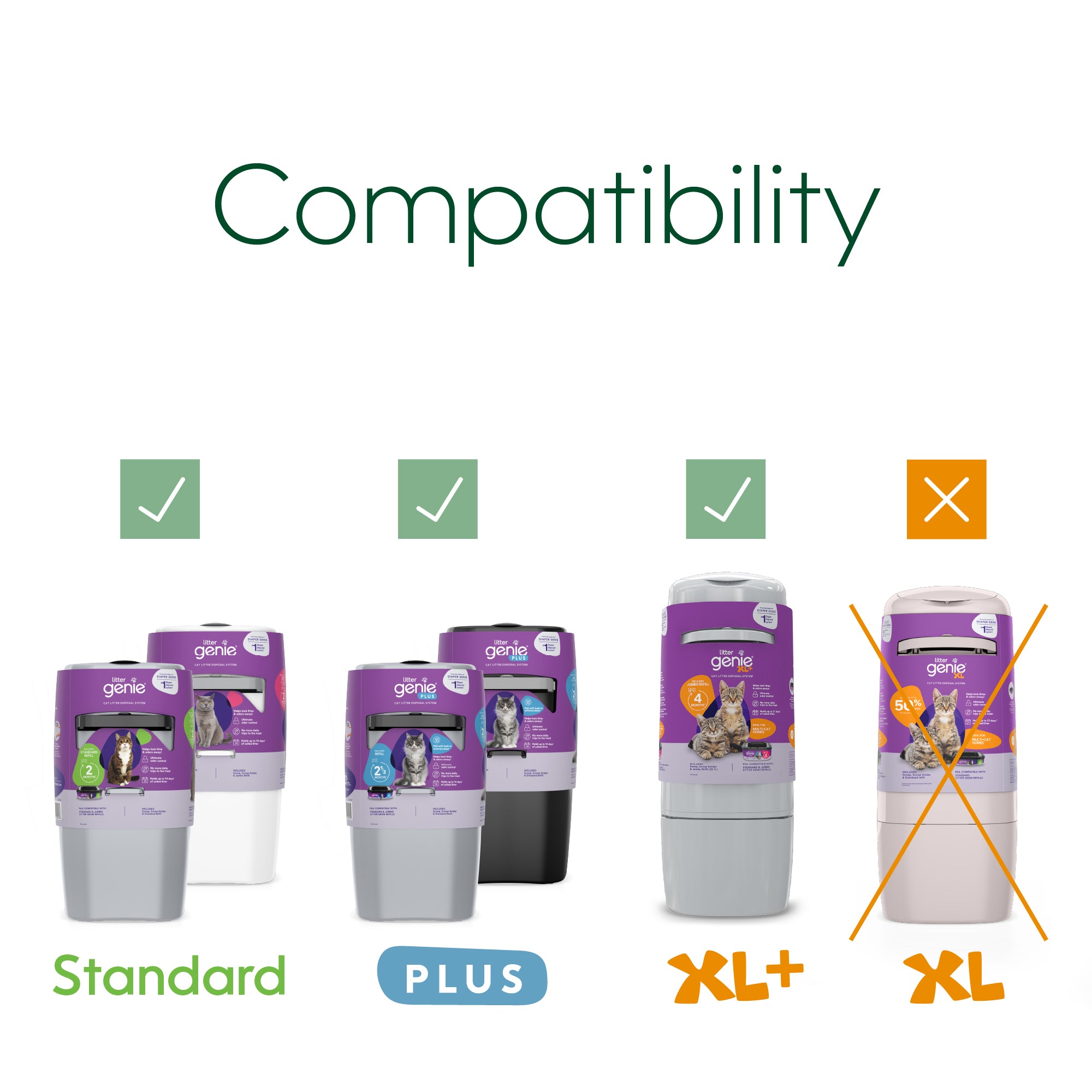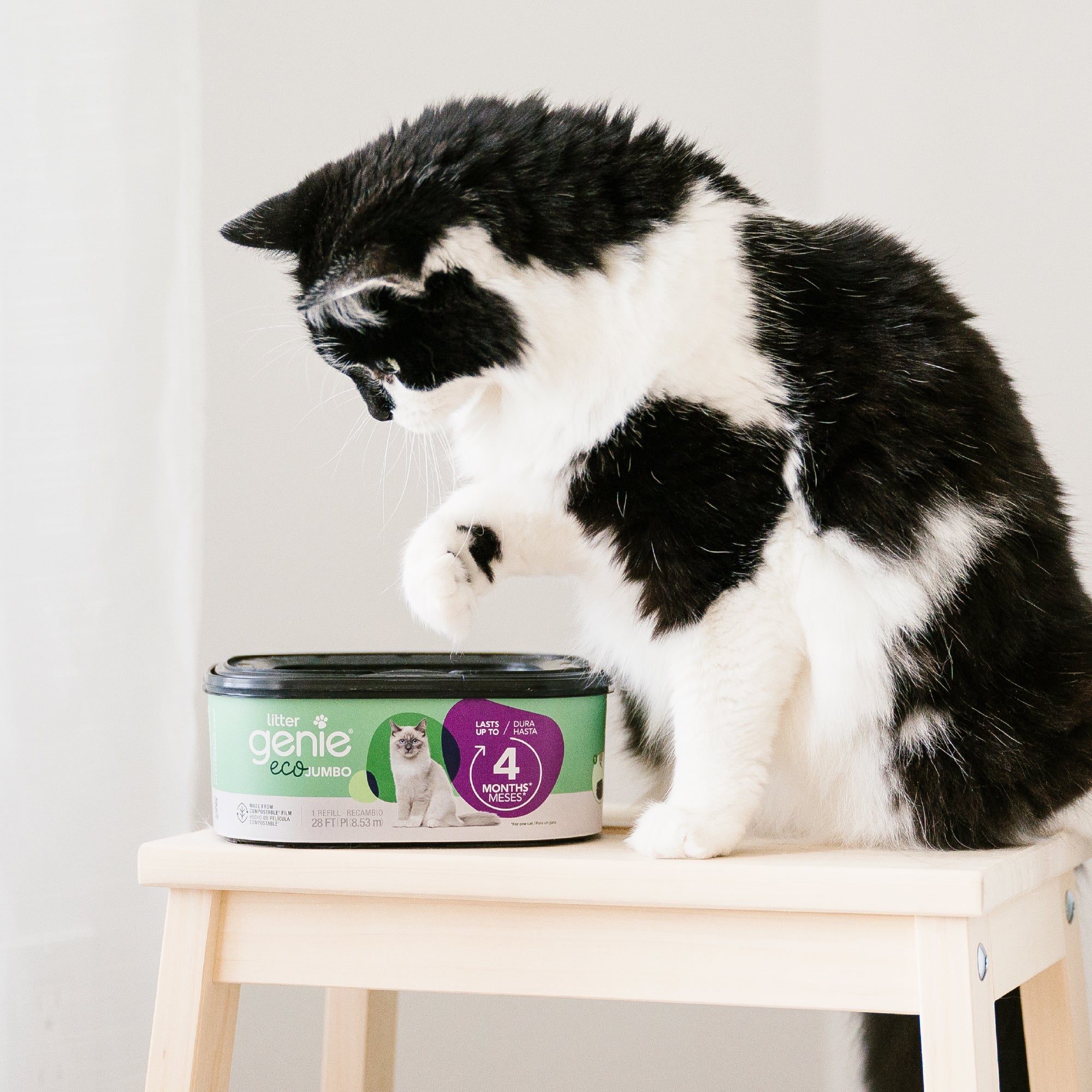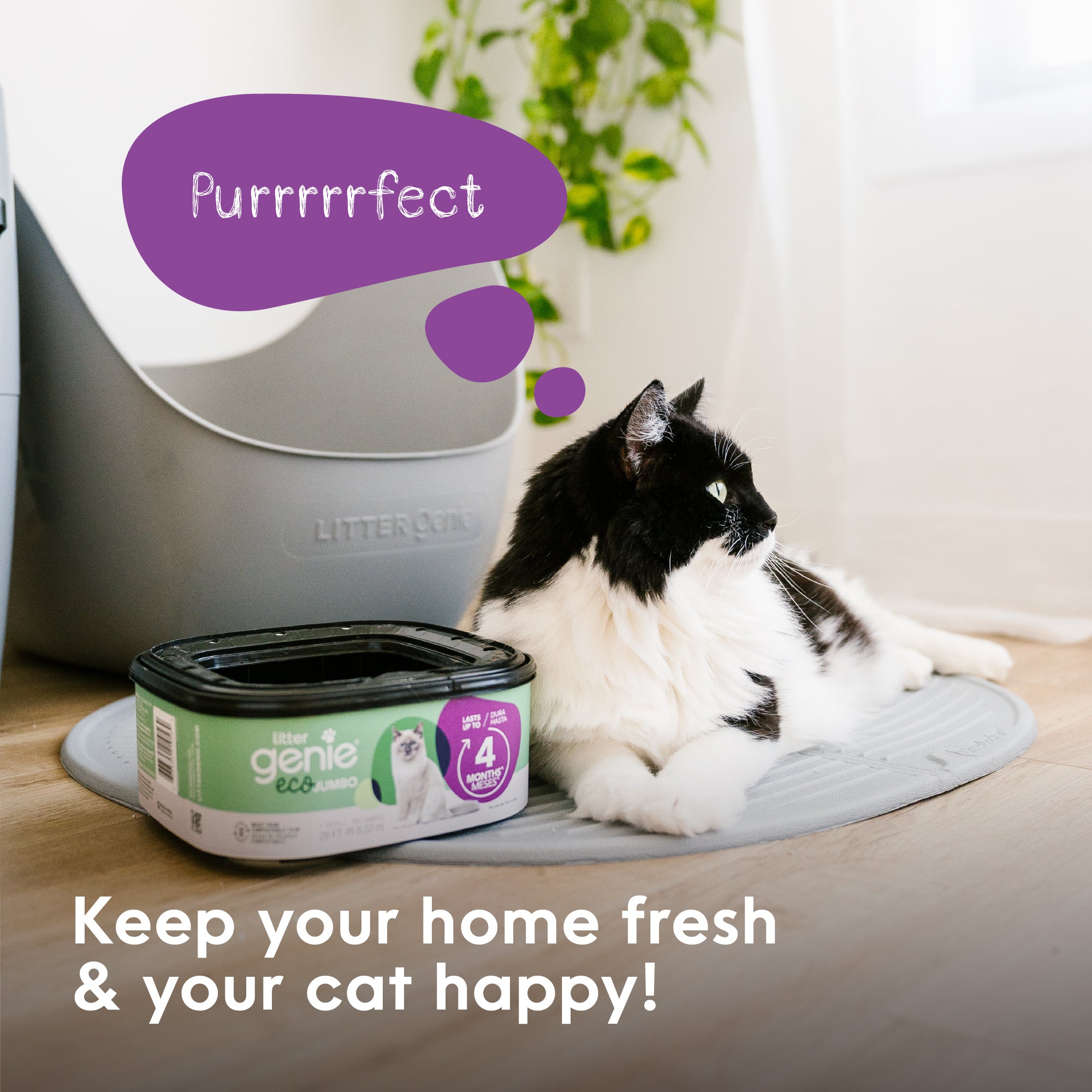 Litter Genie® Jumbo Eco Refill
Looking for compostable film for your Litter Genie refills? The Litter Genie Eco Jumbo Refill is the ultimate solution for cat owners to reduce plastic waste. With 28 feet of refill made from compostable film, the Jumbo refill provides up to 4 months of hassle-free use for one cat, eliminating the need to frequently buy and replace refills. Designed to fit your Litter Genie pail, the Litter Genie Eco Jumbo Refill will keep your home smelling fresh and clean. Made from compostable film, these cat poop bags are a conscious choice.
Made from compostable film - The Eco Jumbo refill is made from compostable film that decompose within 6 months based on ASTM D6400 standard.
Long-lasting - One refill lasts up to 4 months for one cat.
Easy to use - Refills are easy to insert, easy to dispose of.
Flexible - Square refill contains continuous film, allowing you to cut and tie it to any length.
Tie a knot and pull plastic film through center of refill
Comparison Table